Netball Net [Competition Grade - 5mm]
Netball Net [Competition Grade - 5mm]
Competition Replacement Netball Net Manufactured From HPDE Twine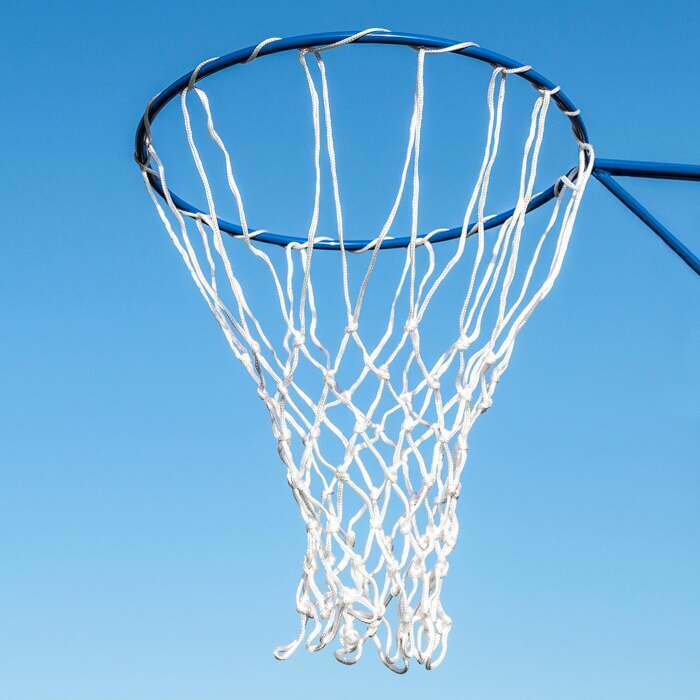 Cord Lacing Attachment
The cord lacing tie attached to the net allows it to be tightly secured to netball hoops regardless of whether or not they posses attachment hooks.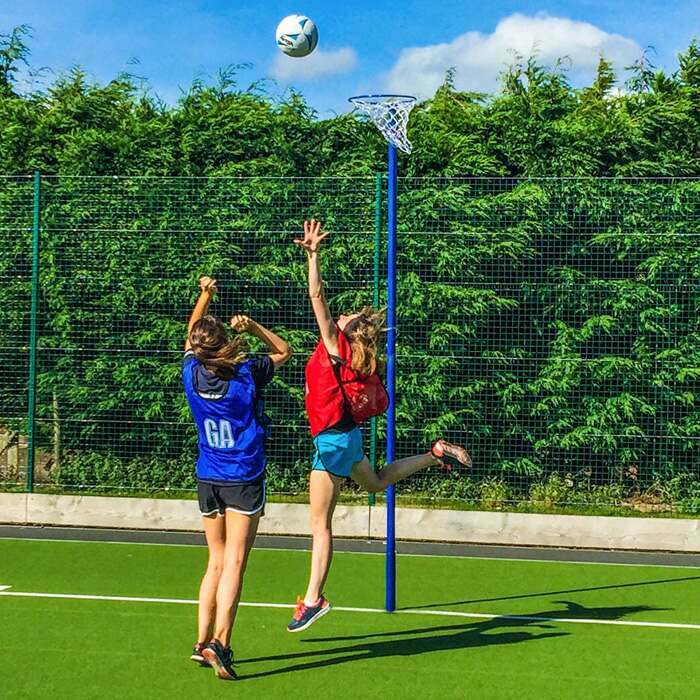 For All Regulation Sized Hoops
With a diameter of 38cm this netball net will fit all standard sized hoops, making it perfect for use in training sessions and competitive matches.
A High-Quality Netball Net
Manufactured from ultra-durable 5mm thick, HDPE braided twine this netball net will not tear regardless of how many points your team scores.
Description
5mm HDPE Banded Twine Replacement Netball Net With Lacing Cord
Revitalise your netball posts with this 5mm HDPE twine netball net. Each expertly designed netball net features a cord lacing tie that allows the net to be easily attached without the use of hooks or hoops. Due to this innovative design, you'll be able to quickly and effortlessly replace your netting. With a diameter of 38cm (15 inches) you can fix this net to all regulation sized hoops, allowing it to be used during competitive matches.
5mm HDPE banded twine.
Fits hoops with a diameter of 38cm (15 inches).
Lacing cord allows the net to be attached to all regulation sized hoops.
Single net only.
Manufactured from heavy duty 5mm thick HDPE knotted twine, this ultra-durable competition netball net is the perfect addition to your posts. The braided twine actively prevents fraying and tearing which in turn allows your team to repeatedly score without damaging the net. Each HDPE net provides continued protection against weather related corrosion for year-round outdoor use.
The net is supplied with a fitted cord lacing tie to allow you to tightly secure it to your goal, even if your netball hoop does not feature attachment hooks. The tight bond created by the lacing tie prevents the net from detaching during matches. Measuring 38cm (15 inches) in diameter this netball net is suitable for all regulation sized hoops, this means it can be used during competitions and training sessions.
Net World Sports stocks a wide range of high quality netball equipment to guarantee your team will be ready for training sessions and matches such as, our Netball Post Padding, Netball Bibs and the Forza Match Netball (Senior) Size 5.
Specifications
Dimensions
38cm (15 inches) in diameter
Material
Miscellaneous
Colour: White
Fits all standard sized netball hoops
Want to chat?
Contact us here and we'll get back to you as soon as possible.
Questions & answers
Ask fellow customers what they think!
Hide Q&As
Questions & Answers
No one has asked a question yet!
You may also like
FORZA International Match Netball
NZ$64.99
FORZA Alu80 Netball Posts
NZ$629.99
Recently Viewed
FORZA Football Goal Target Sheets
NZ$64.99
Custom Football Goal Nets [Any Colour]
NZ$159.99
METIS Boxing Precision Training Sticks
NZ$64.99
Wire & Rigging Assembly Components For Hanging Netting
NZ$14.99
Nuts And Bolts Packs For FORZA Alu110 Freestanding Goals (All Sizes)
NZ$199.99