Removable Aluminium Ball Stop System Posts (12ft/20ft High)
Removable Aluminium Ball Stop System Posts (12ft/20ft High)
Aluminium Posts Create The Foundations For Ball Stop Fencing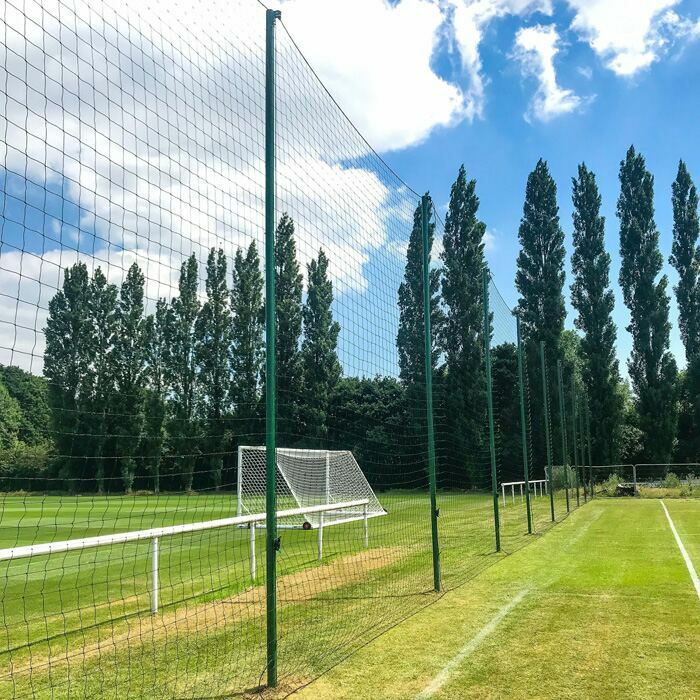 Removable Fence Posts
These strong ball stop posts simply slot into the ground sockets and can easily be removed when no longer required – perfect for multi-sports clubs.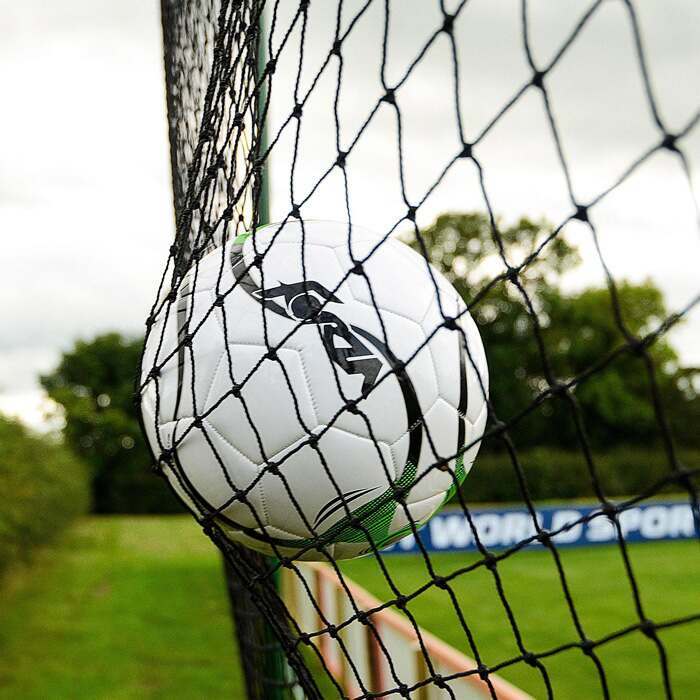 Lightweight & Robust Aluminium
Made from heavy duty 3.1in OD reinforced aluminium, for a rust proof ball stop post which can handle all weather conditions.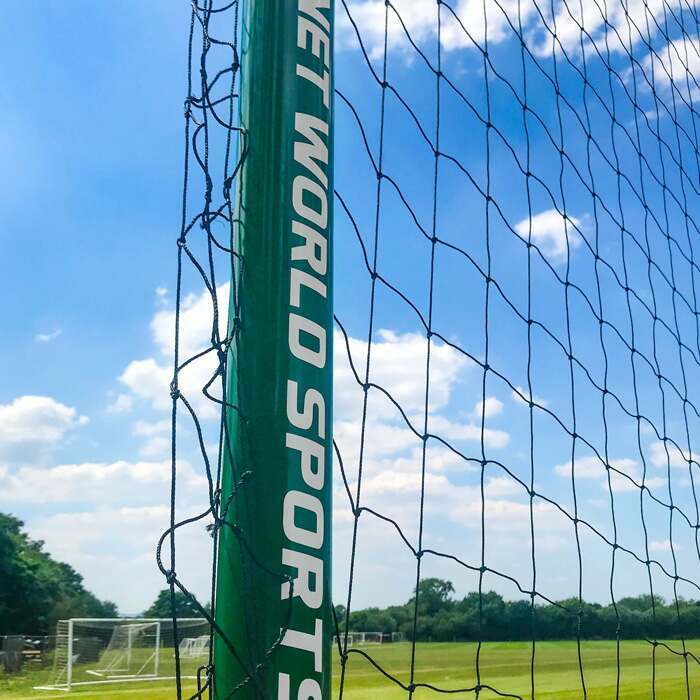 Choose Your Own Netting
Complete these ball stop fence posts with some quality netting. Choose from our range of ball stop nets; suitable for different ball sports, rot-proof & UV treated.
Description
Easy To Install Ball Stop System Posts – Protect Your Spectators & Property
Keep Safety your first priority and trust Net World Sports to deliver the best quality ball stop posts available. These top of the range posts offer unparalleled support and protection for the netting of your choice.
Two height options; 12ft above ground level (15ft overall), 20ft above ground level (22.5ft overall)
Super strength posts manufactured from 80mm OD reinforced aluminium
Powder coated green finish protects your posts from the elements
Pulley, cleat, and hauling rope supplied with each post so netting can be raised and lowered easily
900mm deep aluminium sockets and caps included as standard
Made from incredibly high quality reinforced aluminium these posts will last the test of time. Posts are lightweight and simply drop into designated ground sockets by hand. This means no mechanical lifting equipment required.
Posts are fitted with a pulley, cleat, and lifting rope system meaning the netting can be simply raised and lowered as and when required by hand. When not in use, lowering the netting prevents the ball stop system from being damaged in strong winds.
Please note: This listing is for the Ball Stop Posts only. Ground sockets will require concreting into the ground; we would recommend using a professional builder.
Specifications
Size
Choose from two heights:
12ft (3.7m) above the ground (15ft in total) made up of two sections
20ft (6m) above the ground (22.5ft in total) made up of three sections
Materials
Posts manufactured from 80mm OD reinforced aluminium
Each post weights an estimated 20kgs (44lbs)
Powder coated green finish
Included
Pulley, cleat, and hauling rope supplied with posts so netting can be raised and lowered easily
900mm deep socket and cap
Installation
Product comes flat packed and will require assembly
Sockets need to be professionally concreted into the ground using a minimum 100cm x 60cm x 60cm (39 inches x 24 inches x 24 inches) of concrete – concrete not included
Posts need to be spaced approximately at 5m (16.5ft) intervals
Don't just take our word for it
These were exactly what I was looking for. They appear to be extremely well made and are attractive too. Someone put some thought into their design -- they have features that exceed my expectations. Very professional grade items.
Want to chat?
Contact us here and we'll get back to you as soon as possible.
Super fast shipping
2-4 day shipping available
Questions & answers
Ask fellow customers what they think!
Hide Q&As
Questions & Answers
2 questions | 2 answers
Is the height of 12' the above ground height? Or when I slide it into the socket will it be that much shorter? Regards, Brad
Hi Brad, thank you very much for the enquiry. These posts are either 12ft or 20ft above ground depending on what size you select. The sockets that are provided with this are 90cm/35inch deep, the poles slide into these leaving the posts 12 or 20ft above the ground Many thanks,
Grant
What is the suggested distance required between posts? And is the spacing the same wether I do 12' or 20' tall? Also, The ground sleeves that the posts go in....how deep in the ground do they need to be and how much concrete should be around them?
Hello, thank you very much for the enquiry. It is strongly recommended thatthese are spaced at no more than 15ft apart regardless of the height. The aluminium sockets are 90cm (35 inches) deep and they need to be professionally concreted into the ground using a minimum 100cm x 60cm x 60cm (39 inches x 24 inches x 24 inches) of concrete.
Many thanks,
Grant
You may also like
Ultra High 8m Ball Stop Posts
NZ$1,044.99
Ground Sockets for Ball Stop Posts - 900mm Deep for 80mm Posts
NZ$179.99
Stop That Ball™ - Ball Stop Net & Post System
NZ$289.99
Cricket Net Clips (80/pack)
NZ$34.99
Wire Tension Kits For Hanging Sports Netting
NZ$189.99